Capacity building & scaling Objectives/ Train the Trainer program: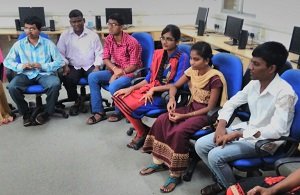 NAB-K is the only institution in the country which has a Train the Trainer program which includes mobility training and community based rehabilitation training for the visually impaired.
Our Train-the-Trainer program generates 16 new instructors per year. This program enables us to establish new taluk level locations each year, thus increasing our capacity by 400-500 beneficiaries per year

Duration of the Course
6 month program followed by a 1 year internship at NAB-K centres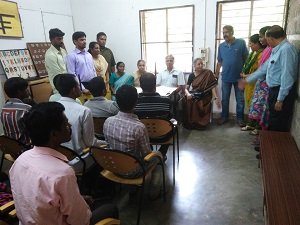 Accommodation
Separate hostels are available at the NAB campus for male and female trainees.

The training program includes exposure to operations in the rural area in our Taluk centres, in the 1 year intership, students are made to work in the taluk level centres.

Eligibility
Prerequisites attitude and aptitue for social welfare

Academic qualification:
BA, BED, BSW,MSW, diploma in social welfare, ITI with some work experience

How to Apply
One can join the course by contacting the ITCB over phone or by sending e-mail to training@nabkarnataka.org.